Atlas-4 robustly interfaces a projector to the support structure while providing all the necessary mechanical adjustments to optimise projection geometry.
By designing a family of projector mounts that not only eases interfacing to Chronos optical blending but also behaves the way installers like for predictable alignment, a complementary addition to our product range has emerged.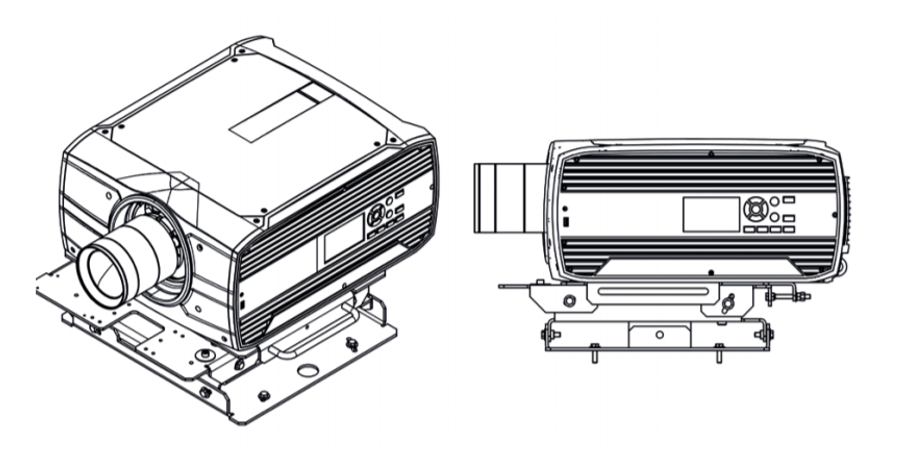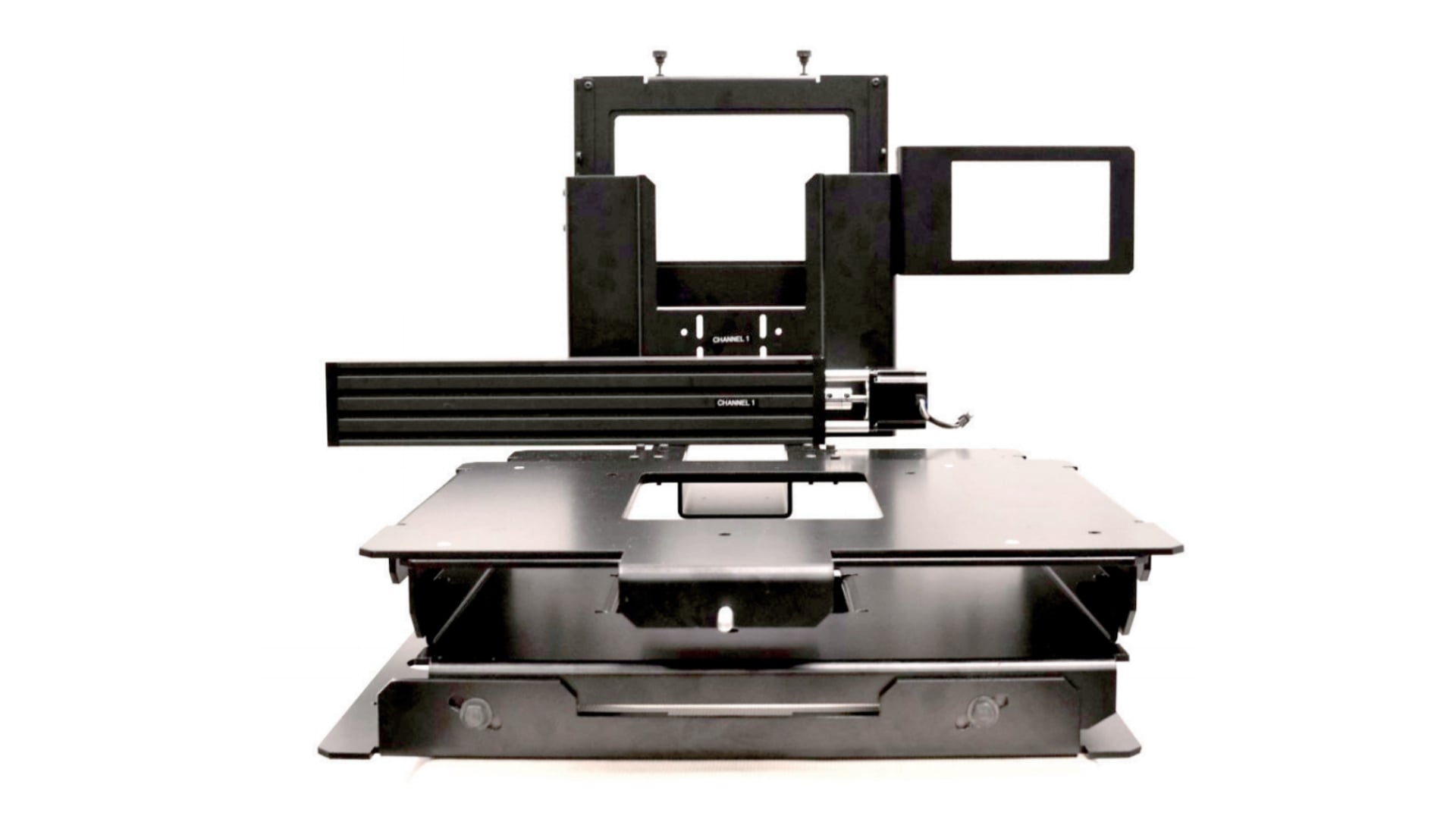 Key Features
Four Degrees-of-Freedom (4DOF) adjustability provides yaw, pitch and roll rotations that pivot about the projection point and fore-aft translation along the projection axis, significantly easing the bore-sighting process.
Motion compatible.
Semi-custom configuration accommodates a wide range of projectors, including the Barco F70 and FL40, Sony VPL-GTZ270/280, Norxe P1, Canon
High configurability means that other projectors are easy to introduce.
Small footprint allows it to sit under the projector body without compromising tight projector cluster designs typical in simulator designs.
Front interface points support Chronos optical blending system.

Quick-release plate and side grab handles make for rapid projector removal and replacement without disturbing projector alignment or optical blending hardware.

Applications
Simulation displays; flight (fixed & rotary wing ), marine, ground vehicle,
Planetariums
Staging and installation
Entertainment systems (e.g., dark rides)
Specifications
Size in mm (for F70): 580L x 500W x 129H (with mid-range adjustments)
Angular adjustment range: ±2.5° in Yaw & Roll ±2° in Pitch
Fore-aft range: 50mm
Material: Aluminium fabrications with steel fixings
Mass: 14kg