Seamless image continuity is the goal and calls for the highest quality image blending that is simple to use, yet performs with all scene content and manages any layout complexity with ease.

Chronos optical blending uses physical masking techniques to provide managed fading of multiple partially-overlapped projected images so that their images are blended together to form a larger, continuous image. Our optical blending technology enables integrators to provide display systems free from the visual issues caused by digital blending. This means no 'doublebright' overlap regions, and no impact to contrast or dynamic range, as black level infill is no longer necessary to match blend brightnesses.

GBvi's Chronos blending solutions enable display system integrators to achieve an even black level across multi-channel projection displays, realising the maximum dynamic range and enhancing the perceived realism.
Full Projector Compatibility
Chronos has been successfully implemented on WUXGA, WQXGA and 4K single-chip DLP, WUXGA, 4K 3-chip DLP and 4K LCoS projectors, including lamp, laser-phosphor and LED-illuminated models. We continually adapt to projector technologies as they evolve and develop.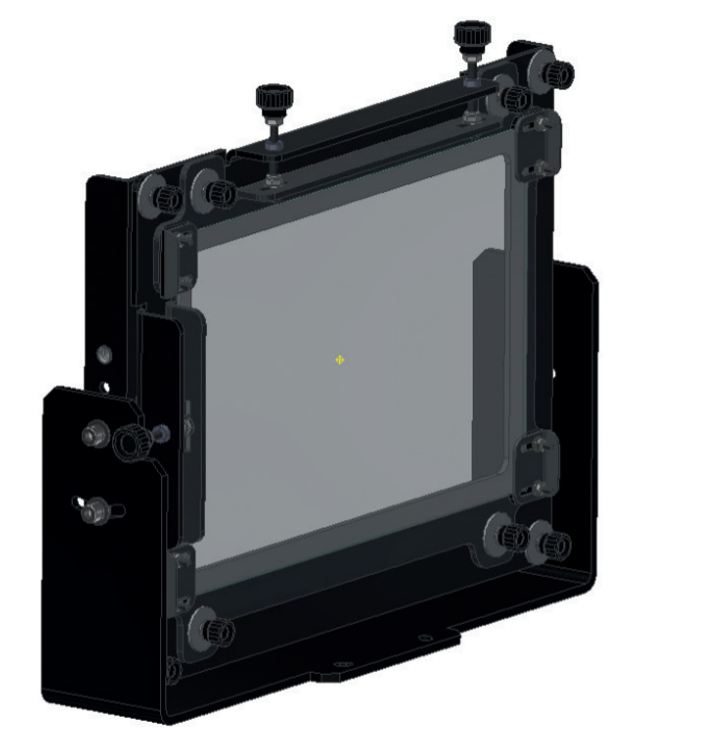 Chronos Performs Well for All Scene Content, Not Just Dark Scenes
Options available for a wide range of projector makes and models – up to the highest light outputs and resolutions.
Resolves "Saccade" visual effect often seen with DLP electronic blends.
Low-complexity installation.
Minimised (zero with Chronos Glass: Greyscale) diffraction blurring means that pixels remain resolved in the blend region.
Blending is achieved throughout the spectral range, including near-IR up to ~900nm.
Complex blend geometry can be supported.
Alignment test patterns are available at no extra cost that, used correctly, enable high-channel-count domes to be successfully aligned.
A wide range of Chronos blend technologies and configurations are available so that solutions can be tailored to the display system design, projector type and budget.
Discover the Chronos range
---
Precision actuated retraction system to enable auto calibration operation with or day/night switching with minimal manual intervention.
SUITABLE FOR: ANY PROJECTOR. 
Highest performance glass blend mask technology available in the market. Addresses 'small 4K' and 8K class of projection systems where some optical trade-offs are most challenging, particularly with laser-phosphor illumination.
SUITABLE FOR: LED AND LASER-PHOSPHOR PROJECTORS
Low cost alternative to Chronos Glass and shares the same quality characteristics.
SUITABLE FOR: LED AND LOWER LIGHT OUTPUT PROJECTORS OR FOR ACTUATED DAY/NIGHT SYSTEM
Designed for use with mask actuation systems and with very high brightness projectors.
SUITABLE FOR: VERY HIGH LIGHT OUTPUT PROJECTORS AND ACTUATED DAY/NIGHT SYSTEMS
Not a blend technology in itself, but a variant applicable to Film and Foil blend substrates, where a non-planar mask can be accommodated. 
SUITABLE FOR: PLANETARIA OR WHERE PROJECTION USES FISHEYE LENSES