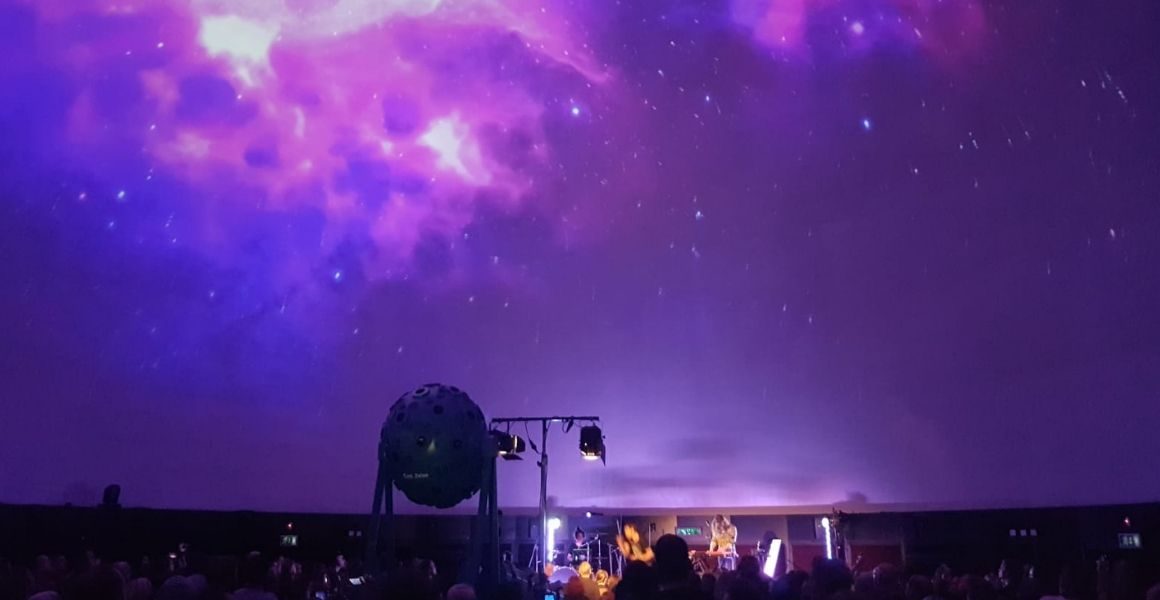 The world's oldest continuously operating planetarium, Zeiss Planetarium in Jena, Germany, added a new, six-channel digital display solution to their theatre, choosing GBvi's Chronos Greyscale optical blending technology for a seamless view of the night sky.
The 261-seat planetarium wanted to expand its functionality, offering visitors a broader range of immersive experiences with the addition of a new digital fulldome projection system capable of high resolution, bright and colourful performance. While the existing digital and opto-mechanical star projector systems were designed for the playback and experience of science and astronomy content, the new system has been designed primarily for entertainment. All three display systems now operate alongside each other.
Six Barco F70-4K6 laser-phosphor projectors were installed inside the 25-metre diameter dome by German integrator, VST. The system is powered by a VIOSODomemaster Server utilising Wings VIOSO RX for content handing and Wings AVIO for a fully automated projector and show control.
Geoff Blackham at GBvi notes, "GBvi's Chronos Greyscale optical edge blending provided an exceptional hardware-based edge blending solution for the planetarium. While digital blending solutions can reduce the visible blend overlap region, they can also degrade the useful dynamic range of the display system – in a darkened dome environment with a low screen gain this can result in a washed out display and loss of low-level detail. Our physical optical blend technology completely eliminates this issue as it masks light to roll off the intensities, rather than fading the content."
With limited mounting space in front of the projector lens, GBvi's compact mechanism was the perfect fit for requirements.
VST's Sascha Höwner explains, "GBvi provided us with great support from the very beginning – guiding us through the process, the integration requirements, and the customisation. Their solution was unique and an optimum fit for the technical requirements. The client is very happy with the result."
The planetarium remained open to the public throughout the installation, with all works carried out overnight.