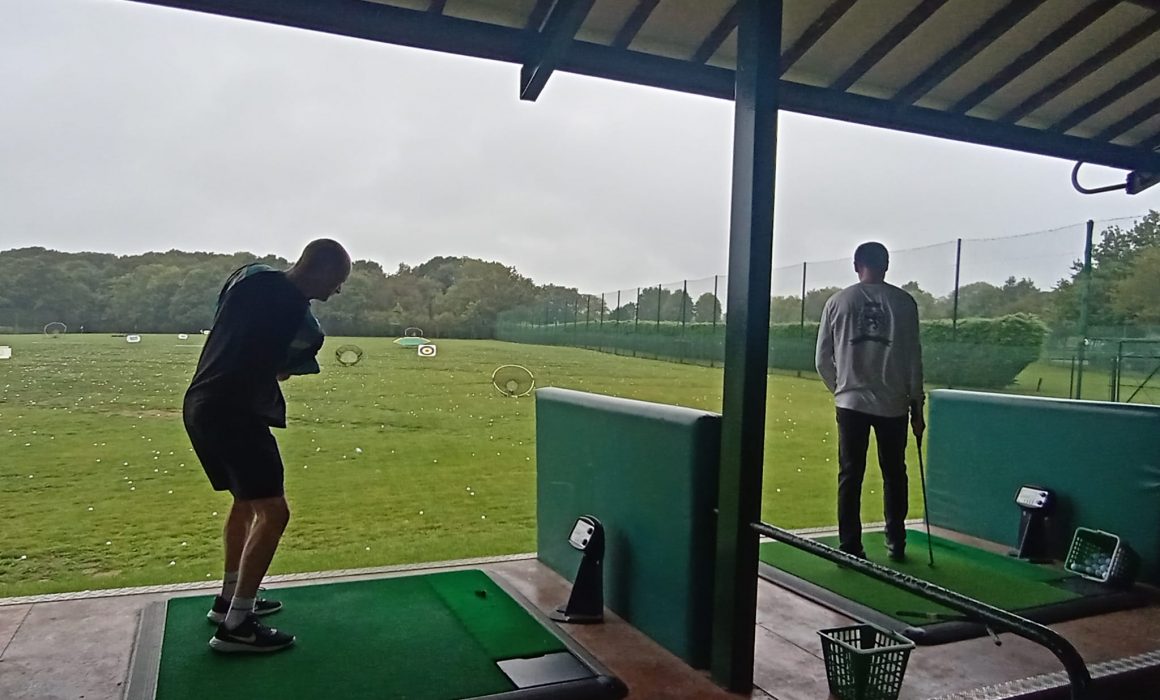 One not too sunny day at the end of August we all gathered at The Oak Barn for a sociable lunch.
Having spent some time eating and enjoying being out of the office for some very nice food, we then delved around in a bag full of Rugby Team names to form a sweepstake for the Rugby World Cup 2023 in France. Sam will be travelling to France to watch England play, which should be a really good trip for him.
After lunch we headed out to the driving range to whack a few balls into the huge targets or just into the distance somewhere. I confess that some of us could only watch as the golf balls dribbled slowly off the driving platform, whilst others were thumping them over the boundaries into the distant woods and Phil was even doing party tricks with them! Perhaps I'll make sure the next outing will need fewer skills, although it is interesting watching hidden talent emerge.