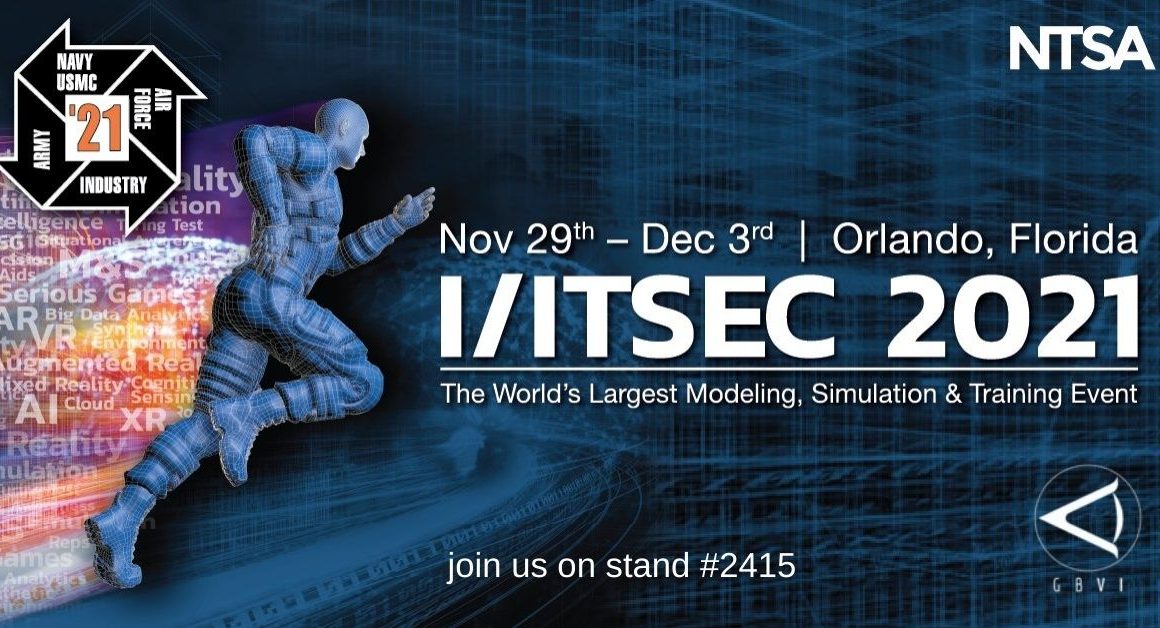 From November 29 – December 3, GBvi will be exhibiting on booth #2415 at I/ITSEC 2021, Orlando.
On the Show Floor
On our stand, we will be demonstrating a four-channel blended display with Norxe P2 laser projectors, Atlas-4 Projector Mounts, our Chronos Rewind blend mask actuation system and Chronos Glass: Greyscale blend plates.
Elsewhere on the show floor, Immersive Display Solutions, Inc. (booth #1768), will be demonstrating Chronos Greyscale as they compare optical vs digital edge blends in a darkened room.
Special thanks to our partners Norxe, Immersive Display Solutions, Inc. (IDSI), SAVI, FlightSafety International and Scalable Display Technologies for their support.
We look forward to seeing you in Orlando!
Arrange a Meeting with GBvi at I/ITSEC 2021