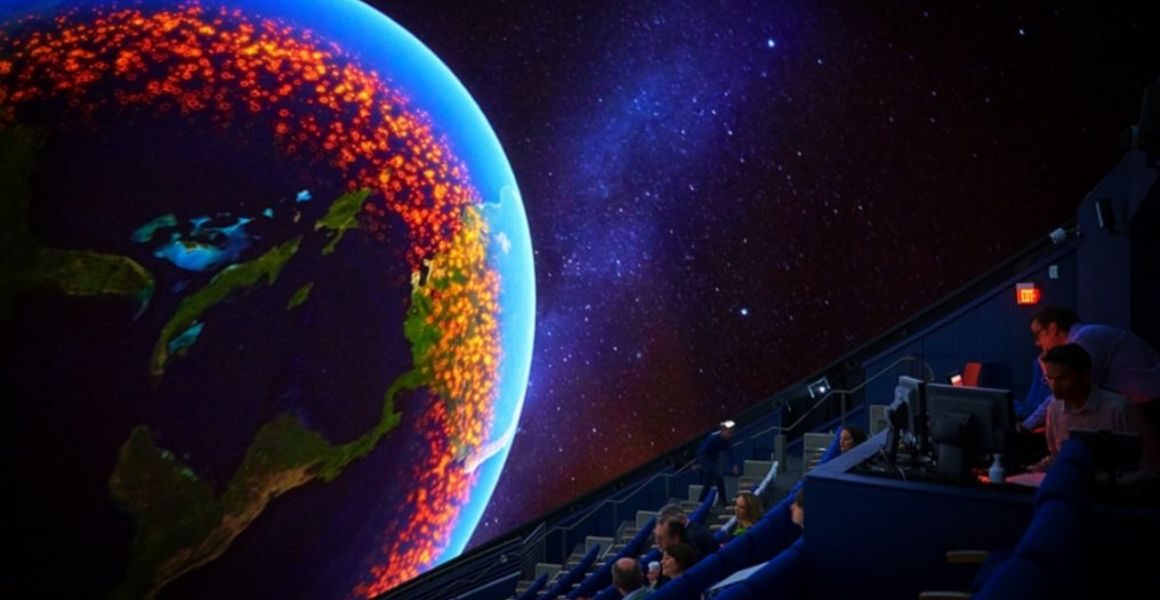 AV upgrades to the California Academy of Sciences, including the Morrison Planetarium, were recognised with 2018 Install Award for Visitor Attraction Project of the Year.
Now in its fifth year, the Install Awards recognises excellence across the entire pro AV industry, focusing on the best projects and products from the preceding 12 months.
In 2017, six Sony VPL-GTZ270 4K SXRD 5000-lumen projectors were integrated into the newly-upgraded 300-seat, 75-ft planetarium, with six channels of GBvi's Chronos optical blending for seamless blending of the Fulldome planetarium's projection system.
Geoff Blackham, GBvi's founder and managing director said; "We're delighted to have been involved in this project, which has been acknowledged with such a prestigious award!"
TEECOM led the project as consultant and project manager and Mechdyne led the integration. Other project partners included 7thSense Design, Scalable Display Technologies, NVIDIA, Sony, Barco Medialon, DataPath, Digital Projection, SCISS, and Meyer Sound
The award finalist ceremony took place in London on 28th June.